Hopewell House understands the struggles that many families and individuals face when seeking appropriate mental health services. The founders of Hopewell House have faced similar challenges. In response, Hopewell House works to assist families with these struggles by creating an environment where their loved one feels validated and given the time and support to re- learn how to live.

Our focus is to create an environment where quality of life for the mentally ill is paramount. Funding is provided through fees charged to clients, with additional funding provided through grants and donations thanks to our non-profit status.

Our goals include:

Creating a community that welcomes people with mental health challenges through our unique program.
Encouraging our residents' ability to govern their own lives independently with dignity and respect.
Fostering growth by teaching life skills through the lens of symptom management first.
Validating individual interests in a goal-directed manner.
Encouraging family participation and community collaboration.
Hopewell House's unique history sets it apart from other group homes for adults. It was all started as a concept to care for a loved one diagnosed with mental illness. The family wanted a place that would provide a long-term solution and a high quality of life.

After being diagnosed with a mental illness, the relative was placed in and out of many facilities. Sadly, the family found these facilities often had disinterested staff, a cold atmosphere, and an overall low quality of life for their residents. The family decided that individuals with mental illness deserved a better option when it came to mental health housing and healing programs that would enhance treatment while providing a nurturing independent living environment.

Positive that many other families felt the same way, Mr. Lewis started his personal quest to create a place where individuals with mental illness could live with a high quality of life while being surrounded by caring people. Mr. Lewis wanted his loved one to feel at home in an atmosphere that enhanced dignity and respect.

After searching through many properties for just the right place, the family settled on historic Winfield Farm, nestled in the Virginia woods yet within reach of the Metropolitan DC area. This location was beautiful and inviting, with its fountains and pond, open green spaces, and rustic-style homes, and would provide an ideal location for this vision.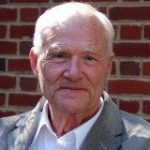 Delmar Lewis
Founder & Chairman of the Board
Hopewell House is a non-profit organization, established in the Commonwealth of Virginia in 2005 and licensed by the Department of Behavioral Health and Developmental Services in 2011. Hopewell House provides independent residential living for adults with mental illness. The mission of Hopewell House is to provide a safe, secure environment and a supportive atmosphere for adults to become productive participants in society despite the challenges of mental illness. Our role is to structure a resident's individual environment to give a resident the best chance at success in the community.

Our attractive setting provides a low-stress milieu that nurtures personal growth with respect and dignity with easy access to Northern Virginia and the Washington, DC area. The program is individualized for each resident and enhances quality of life in a less restrictive environment, while nurturing independence, dignity, and personal life choices, and peace of mind for families. We aspire to achieve this through modeling, assisting, coaching, and supporting each in the social, financial, and interpersonal areas of their lives.